Auto accidents are common everyday occurrences in Marietta GA and the Greater Atlanta area —in fact, most auto insurance companies assume the average person will file an accident claim once every 17.9 years. While most auto accidents are minor, they can still lead to serious injuries that may temporarily or permanently cause pain or affect mobility. If you have a loved one suffering from symptoms such as head or back pain after a car accident, it's important to pursue the right tools and resources for a healthy and full recovery.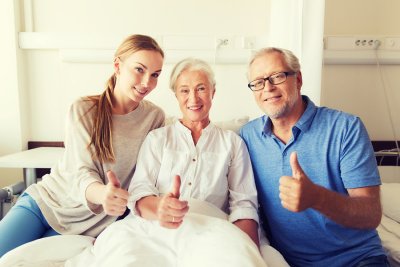 Seek Medical Help
Auto accidents are frequently associated with many types of injuries. While some injuries are immediately visible, such as bruises, cuts, or broken limbs, some auto accident injuries are invisible, such as sprains, strains, and joint damage. Even if your loved one seems healthy and well after an accident, prompting him to undergo a professional medical exam is the best way to ensure that no hidden injuries exist. Especially if your loved one complains of soreness, stiffness, headaches, or back pain in the hours, days or weeks after an accident, a professional medical assessment is needed to ensure a diagnosis is made and care is administered.
Provide Emotional Support
An auto accident can be a frightening or disturbing experience, even when it is minor. Your loved one may avoid or show nervousness when driving or riding in a car for several days or weeks after the accident. Providing emotional support to your loved one during this time is important; keep in mind that there is no right or wrong way to feel after an accident, and that feelings of fear or hesitation are normal. However, some feelings of anxiety, fear, and stress can interfere with normal daily functioning—this may be a symptom of post-traumatic stress disorder. If your loved one continues to suffer feelings or flashbacks that interrupt his daily life or still feels anxiety and fear more than two months after the accident, it's best to seek the help of a professional for treatment.