Automobile accidents cause approximately 20-50 million injuries each year in the United States. Car accident injuries can range from minor bumps and bruises to concussions, broken bones, and serious whiplash injury . If you have sustained a auto injury treatment in Marietta GA or the Greater Atlanta area, it is important to take steps to protect your rights in case you become involved in an injury claim.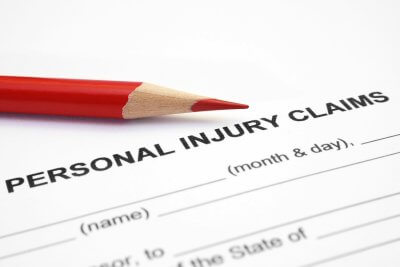 Call the Police
Immediately following the accident, call the police to the scene, even if the other parties involved do not want to take this step. Calling the police will ensure that there is an impartial and complete report of the crash on record, which can be vital evidence when making a personal injury claim to receive reparations for your accident injury.
Take Pictures
Taking pictures at the scene of the accident can help to substantiate your claims during a legal examination. If you are able, take photographs of the scene immediately after the accident to establish the placement of the vehicles; you should also take photos of the damage to the vehicles as well, which can help when reconstructing the events that led up to and occurred during the accident.
Visit Your Doctor
If you think you have sustained any type of injury during a car crash, it is vital to visit your doctor as soon as possible for a full evaluation. During this visit, make sure your physician keeps a detailed record of your injuries and any medical treatment he recommends, as you will need to submit this information as evidence if you make a claim. Additionally, you may need to schedule an independent medical exam as part of your case. An independent medical exam is an exam performed by a licensed independent medical examiner that has no history with you as a patient, unlike your personal physician. During this exam, the physician will perform a full evaluation of your health and an assessment of the medical treatment recommended to you to confirm that you were injured in the accident and should receive compensation for your medical expenses.