Workplace accidents can cause serious injuries. Depending on the nature of your workplace injury , you may require extensive medical treatment, including pain management. You may require months of physical rehabilitation through sessions with, physical therapists, and other providers. In the midst of undergoing a medical exam, caring for your injuries, and dealing with your employer's human resources department, it's important to take a few minutes to identify your legal rights.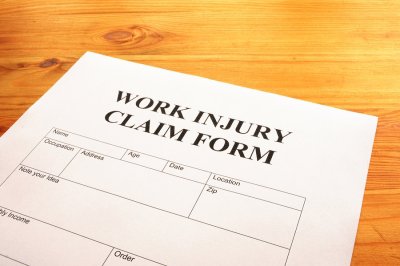 Identifying Your Legal Rights
Although workers' compensation laws vary from state to state, employees can generally expect that they have the right to see a medical examiner upon sustaining a workplace injury near Atlanta. You have the right to receive appropriate medical care and to follow your physician's discharge instructions. This may mean staying out of work for a while to recover. If you do miss work, you have the right to pursue compensation for temporary or permanent injuries. Once your physician clears you for work activities, you have the right to return to your job. Furthermore, you have the legal right to file a claim and to be represented by an attorney at any stage of the process. In the event that your claim is denied or you disagree with your employer's insurance company, you have the right to file an appeal.
Understanding Your Right of Refusal
Not every legal right involves taking action. You also have the right to refuse certain actions. For example, if your employer requests that you use your own health insurance for a workplace injury, you have the right to refuse and to file a workers' compensation claim instead. It is against the law for an employer to use bribery to avoid a workers' compensation claim. Additionally, the law protects employees from being subjected to harassment or reprisals as a result of filing a workers' compensation claim and seeking medical treatment.
Protecting Your Legal Rights
It's important to understand your legal responsibilities as well as your rights. By following proper procedures, you can protect your right to pursue compensation. For example, you must report the workplace accident to your employer promptly. Be sure to obtain a copy of the report for your records. You also have the responsibility to follow your physician's instructions so as to avoid extending your recovery time.